Welcome back! If you're reading this, maybe you read our story about week one.
As I'm writing this, know that things have started to look up. I'm not writing this frantically from a coffee shop (though, I am on my second coffee). I'm sitting and enjoying breakfast and excited to write this, unlike last week where it was purely a therapeutic necessity.
So, where did we leave off? Right…the Airbnb.
After eating our fish dinner (delicious!) where we met a couple from Latin America living in "Dinamarca" which I kept hearing "Villamarca" and Max kept asking how far the flight was from there in Peru to Portugal, until we finally understood they'd been living in DENMARK (bilingual schema is a thing!) for twenty years and have a daughter who is in university. (Our future much?)
We went back to the smelly apartment, packed one suitcase, a bag with Mika's clothes, our laundry, and a bag with Mika's food (this makes her sound like a dog). We put all the other bags in her room (because it was the one furthest from the source of the smell), double bagged our clothing, put in deodorizers, and turned on the air purifier. We'd go back and take care of everything else soon. Though we didn't feel too good about leaving our stuff there in the smell, having too many items weighing you down isn't helpful in this situation. So, we did what we could.
We got a Bolt, and it started to rain. The driver was a woman from Brazil with a child, and had been living here for five years. We explained what was going on, and right away she pointed at her nose, scrunched up her face, and said something about the smell. We're not sure if that meant that we smelled or that she understands that it's a problem in Portugal, but she looked at us, the baby, and gestured that we were making the right decision. She even shared an ad for a rental we saw, and was very nice and validating.
Checking Into Our Airbnb
First, we had to enter some codes to get in — which always makes me feel like a secret agent. Then, we had to go up LOTS of stairs in order to get to the elevator. Counterintuitive, but that's how many buildings are here. Someone helped Max carry the stroller all the way up (people are very, very nice and helpful when they see you have a baby), and we settled in.
The Airbnb wasn't big, but it was big enough to separate our room and Mika's. Thank goodness we brought the Pack N' Play. As she hasn't slept too well most of her life, now that she's gotten better, it's imperative we sleep in different rooms otherwise none of us will sleep. First thing I noticed, though?
It didn't smell. Success.
Everything was good. One funny thing that happened was that there were enough towels for just Max and I. When I told the hosts we had a baby, they told me they didn't have any baby supplies. I said that was fine, but could we please get an extra towel (they charge if you want more than the ones they give you). They said they only have enough towels for people staying. I laughed to myself…is a baby not a "people"?
Exploring Porto's City Center
The Airbnb was nicely located above the city center. I say "above" because it was up huge hills, but if you go down, you're in center of everything. Cobblestone streets and all.
Saturday morning we woke up refreshed, and decided to take a break from all the stress. We started emailing a few apartments on Idealista so we could get started on setting up appointments the following week, since we had the Airbnb for exactly one week. At the same time, we were becoming aware of all the articles in the media saying how many people are moving to Portugal. Here, from our side, this meant that foreigners moving in has led to prices going up, pricing out the Portuguese and foreigners who can't afford to pay so much rent up front.
But, surely, because we were actually here in the country, apartment hunting wouldn't be as difficult as it was when we were abroad.
So, we set out exploring, and immediately felt relief. Matosinhos was nice, but our first two days there, we noticed a lot of older people. (Though, we did go back a few days later and the beach was poppin'!)
We saw young people everywhere — people from all over, coffee shops, restaurants, bars, etc. Though Max and I do appreciate quiet areas, if we're going to live in the city, we want to be close to everything. Otherwise, we'd rather be in the countryside. (More on that, later.) We are definitely not suburban people, hence why the U.S. doesn't really work for us.
First, breakfast.
Here in Portugal, you can pop into a "snack bar" or "cafeteria" and get a croissant, scrambled eggs, or a ham and cheese sandwich or something to that effect. But, if you want something more substantial, you want to find a different restaurant/cafe. We landed on a place called "Bruh!" nearby had some more breakfast-y options. We got "tostas" — a sandwich with delicious bread that was kind of like a panini. I got one with prosciutto, cheese, and jam, and Max got one with salmon and cream cheese (so, lox). — a place we visited a few times that week where we ate a "tosta" and Mika became a celebrity.
We walked. And walked. And walked. Porto is beautiful. We made our way down to Ponte Dom Luis, crossed it, and walked over to the town on the other side of the bridge known as Vila Nova de Gaia. This is where you can get an incredible view of Porto; the views we've seen on YouTube videos we watched religiously before coming here. We happened to land a nice day, too. It rains a lot here this time of year, but it was all suns out, guns out.
For lunch, we ended up along the river at a Port wine restaurant, a little off the touristy street. We were able to do a wine tasting for 5 euro a piece (and, Mika excitedly knocked one over). We ordered some charcuterie, and "crisps" which I was hoping were fries but was actually chips.
It ended up being a really nice day, and I felt better about our decision to move here overall. But, I knew the week ahead wasn't going to be easy. We had a week to figure out where we were going to live.
The clock was ticking.
Apartment Hunting
We were hoping our realtor would help us find some places, but he was busy trying to rent out our other place, which we officially decided we were going to leave. We reached out to many people, and we were able to book a few appointments.
This journey was like Goldilocks. Every apartment had a good reason we couldn't live there, aside from the prices which were starting to creep up to what we had been spending in Jersey City. This was extremely discouraging as one of the reasons we choose to live abroad is because it is more affordable for us with my career than living in the U.S. (we recognize this doesn't always mean it's affordable for the people who live here).
Apartment 1 –
We ended up arriving about twenty minutes late. Not a good way to start off. Max wasn't fussed about it, but I was. Sure enough, the realtor understandably couldn't wait, so we were stuck on a cobblestone hill on the outskirts of Porto in the rain. The scenery was beautiful; this was a little old neighborhood with views of the hills.
The realtor was able to come back and meet us anyway (turns out she lived in the neighborhood), and showed us the place. It was a little house/apartment, designed as if it would be featured in a magazine. It was sleek and beautiful, and the walls were that old stone. It did have a smell, but more of a wine cellar smell due to the architecture. It also had a yard we could enjoy and there was a tram right nearby.
We liked it, and knew the urgency of wanting to get in somewhere quickly with Mika. But, we decided not to take the first thing we saw; a risk, as apartments are snatched up quickly.
Ultimately, the downsides were that our realtor told us it was "Near an area where people sold drugs" (not really a big deal for us, and also shocking that they can actually tell you that information here, which would be illegal in the U.S.), and near the FC Porto stadium. The realtor showing the home said on game days you can't even get out of the apartment because people park there. And, though it was connected by tram, it was still quite a bit far from the city center.
Apartment 2 –
A decent two bedroom in a nice neighborhood of Porto, but also a little far from the center. It was a quiet area. Apparently, one of the best secondary schools in Porto was there (not really a requirement for us at this time).
When we got into the apartment (up more stairs, then an elevator), we essentially sniffed the place out — literally. The apartment was not cleaned at all, which generally — after what we've been through in the past — was a sign that maybe it's not being taken care of well. There were also some things with the apartment that just wouldn't make sense with the baby.
I was starting to feel like one of those people on International House Hunters that I can't stand because they are so picky. But, given what we went through, I didn't want to risk moving in somewhere and having to leave again. So, I went with my gut on this.
Picky, picky, picky…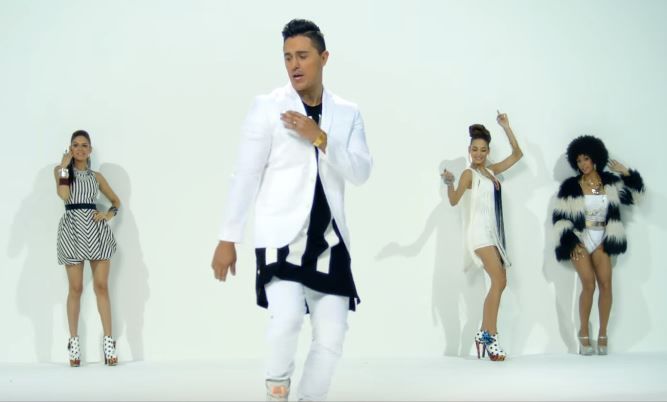 Apartment 3 –
The next one was similar to Apartment 2. It was nice and spacious, but not furnished at all, which means a lot more money we'd have to lay out on stuff that may not fit in our home that we plan to buy. I noticed right away that the doors were taken off the hinges and lying around, and the electricity wasn't hooked up. They had built a massive shelf in the kitchen which could have been useful, but also a major safety hazard for Mika.
There was a washing hookup, but no washer — something we were willing to compromise on, as the first apartment had a washer and dryer but you could only do such a small load and the dryer's water tank had to be emptied between each dry. Laundromat seems like a better option sometimes.
(Yes, we know it's not like the U.S., but coming from there instead of coming from somewhere else this time means getting used to accepting the lack of conveniences we were used to).
This one was a no for me, dawg. But, Max liked it. We decided to walk around the neighborhood to get a better feel, and it was more business-district like, even though it was near the Casa de Musica. Anyway, the immediate neighborhood wasn't really my cup of tea. At that point, I'd rather go to another city to at least be close to things — something we were seriously starting to consider the more we went down this apartment-hunting rabbit hole to Never-ever-going-to-get-an-apartment land.
Apartment 4 –
This one was the one that really did us in. It was in a small city called Maia, just north of Porto and connected by public transportation. The city itself is small, but walkable and definitely baby/family friendly. The scenery was nice — I felt like I was in Portugal with the style of houses and the trees. The other apartments didn't give me that feeling, and I immediately envisioned myself living here and taking Mika for walks in the stroller.
We met the owners — a young couple expecting a baby — and we vibed and connected. We were chatting the entire time, as they showed us their beautiful apartment that was lightly furnished and a great fit. The building even had a playground and a pool. Right away, the woman said, "We go based on the connection, too" and I had a good feeling this place was the "justtttt right" we were looking for. We immediately put in a tacky proposal (something you have to do here) and waited for a response.
We knew they'd have to take time to consider other offers, but it seemed to me that it was like Blink — that they knew right away it'd be us. But, it took several days for them to get back to us. And, during that time, we weren't sure if we should continue looking at apartments or hope for the best. After all, we were EXHAUSTED. And, it was starting to add up — all the Ubers, the eating out, and the mental stress. It took almost three days for them to give us a "maybe" answer. Max and I agreed that we'd tell them if they couldn't make a decision by Thursday, we'd have to back out entirely.
Finally, we got a call Thursday night — two days before we had to leave our Airbnb. They told us they were offered a year of rent UPFRONT, which we obviously couldn't compete with. So, we offered more monthly rent, aware of the fact that this is exactly how/why rents are rising here. But, what could we do? We needed a place to live.
After our offer, they said it's a yes for them. They want to choose us and they will help get everything together so we can move in ASAP. It may have meant we had to extend our Airbnb, but at least we had a place.
We exhaled.
Then they called back. They wanted to know if we'd be willing to put half the amount on the contract and pay that on the table, and the other half under the table so they wouldn't have to pay taxes.
When I said that no one would believe we're paying half that amount for that apartment, he said, "No, that's the price of apartments here." We knew that demand was high, but knowing that we were getting well overcharged and being asked to help them not pay taxes — it just didn't sit right with us. I woke up at 4 AM, heart racing, not sure what to do. How badly did we need this place right now? Are we going to really go back to square one when we only have our Airbnb for two more days? Or would we knowingly participate in something a bit sketchy, not even two weeks in?
So, Max called them and said no Thursday morning. And, people who we actually thought we could be friendly with, disappeared just like that. I was really disappointed and discouraged.
Apartment 5 –
We had one more place to look at. But, at this point, we were planning to leave Porto because we couldn't keep this going on. The owner met us — it was a great location, and he was very nice. He came from Braga — a city we were now considering. But, when he told us it was so boring he wanted to move back to Lisbon (he was Portuguese), we felt defeated again.
We saw the apartment, and it was perfect.
But…it smelled like cigarettes; the previous tenants were smokers, and the full ashtray was still in the kitchen.
OF COURSE this would happen.
WTF now?
Grappling with Emotions
It was Friday morning. We had no place to go the next day, and even if we did, it wouldn't really solve our problem. We had to figure out the bigger picture, yes, but we also needed to have a place to sleep that wasn't going to drain our savings.
Extending didn't seem like a good idea since we were having no luck in Porto, so we started discussing other options. The problem is, when you're so stressed and having decision-fatigue, you get to a point of desperation which is not a good place to make decisions, either.
We should have been settling in by now. Putting Mika's room together — a dream I've had for her since before she was born, but knowing we'd be moving, never happened. In Jersey City, she slept in our room, and we hadn't had our own apartment yet since transitioning. I was imagining what it would look like when it was finished — a rug, a crib, a mobile, stuffed animals, toys, a bookshelf, pictures on the walls — would it ever happen?
I wanted to be out exploring our new home, too. Enjoying all the reasons we came to Portugal. But, we were in limbo and starting to become extremely anxious and depressed and blaming Portugal for our problems. And, as someone who suffers from anxiety already, I was not in a good state.
This same week, we also had to get Mika's six-month vaccines — part of how we timed moving here. To do this, you have to register your baby at the Centro de Saude in your municipality.
We tried to go, but the person there turned us away; and said we could only register when we get our residency cards. We went to the Centro de Saude in Porto who said that he was wrong; to go back, and we tried clinics and private and public hospitals all in one day, running around the city on top of everything else we had to do. It was to no avail. No one was able to give her her vaccines. Now, we were off schedule. I thought about a conversation I had with my grandfather a few times. I told him I wanted to live in Europe for all the social benefits, and he said, "But, do you want to pay 30% in taxes?" and I thought of the couple in Maia.
Ugh.
Feelings of self-deprecation started setting in. I gave Mika this life because I wanted her to have a sense of adventure — to have a future that didn't involve giving her life to corporate America (unless that's something she eventually wants). I wanted to spend time with her and have her explore this world. But, now, I couldn't even provide her a home or get her health where it needed to be. I
I reached out to friends for support, which really helped. I concluded that by getting her out of the apartment to somewhere safe while trying to find the best home for us AND trying to figure out how to get her vaccinated, I was doing the best I could.
Still, I couldn't escape this dark cloud over me. Max and I were at a serious low-point. Did we make the right decision? Should we have gone back to Mexico? Should we go back to the States? Should we drive to my cousin's in Spain until we figure it out? Or, should we try to stick it out, even though our mental health was suffering? And, when that happens, it's definitely hard to be the parent you want to be. I was having a really, really hard time.
Staying Grounded
I tried to stay positive. Every time we got out of the Airbnb, I felt hopeful. I love Europe — I've wanted to move here since my first trip to Barcelona at 19, and I've worked my ass off trying to make it happen. It took ten years.
So, was a ready to give up just after one week?
I had to look forward — think that in a few months' time, we'd surely be out of this situation, and think back to, "Remember that time?" I looked back at things I had written in the past, and learned that in other places we've lived, it took us up to two months to finally get settled.
But, did this agony really have to be part of the process?
I've always been a bit of a self-sabotager. Imanifest that when things are good and happy for a while, something bad will happen — that we have to go through something bad to get to something good, because life is about highs and lows.
After 8 years of living abroad, we came back to the States and experienced so much heartbreak and loss. We lived a life for 2.5 years that was interesting and nice in many ways, but not for us. There were feelings that led us to the point where we decided to go back abroad. It's been a lot to process.
Not to mention that I'm still only six months postpartum, and dealing with all the emotions and physical recovery after childbirth has been a lot. Part of moving to Portugal was also knowing we'd be in a space to process the trauma and joy we've experienced the last two years. This wasn't where I wanted to be.
A few nights that week, Max and I were really down. We contemplated our choices and what we should do. We felt guilty about what we could be doing better. I had nights where I was numb from the stress, that I crawled back into bed and couldn't do anything at all.
But, I also tried to stay positive. I knew things would look up. I'm not religious, but I am spiritual, and I knew sometimes G-d puts you through things because it helps get you to where you're ultimately meant to be. I can also think of so many instances traveling and living abroad that the thing that didn't work out actually ended up leading to something so much better. We just had to wait.
Speaking of G-d, this week wasn't a good one for us Jews, which has been an added stressor. Hard to focus when people literally want you dead.
But, alas. There's a proverb in Hebrew — "Lo alecha ham'lacha ligmor, Lo alecha ligmor. V'lo ata ben chorim l'hibatil mimena, V'lo ata ben chorin" which translates to, "It is not your duty to complete the work, but not are you free to desist from it." I wear it on a necklace (when I'm not wearing my Grandpa's chain and wedding ring, with another Hebrew proverb on it. (And literally, as I'm writing this, the song that always reminds me of Poppy is playing on the radio — Memories by Maroon 5 [also, WTF Adam Levine?]).
I know Poppy is here with me. I've started asking myself, "What would Poppy say?" and sometimes, I don't love the reply in my head (i.e., "30% taxes!") but it had helped me to stay grounded.
Anyway, I thought about Lo Alecha. I love this proverb because though it can be interpreted many ways, to me it means that I must keep trying no matter what. And, that's what I was going to do. I put a smile on for Mika and agreed to give myself permission to not apartment-hunt every second of the day. (I mean, I had to work, too!)
And, speaking of Hebrew proverbs, I also saw that the week's torah portion was "Lech L'echa", which means "go forth" or "go forth onto yourself." Again, a lot of ways to interpret it, but I felt that it was a sign. I don't pay attention to weekly torah portions generally, so it was good timing; a blessing that it was okay to do something for me, and to go forward on this journey — to put one foot in front of the other (right foot first, as my grandmother would say), and keep it moving.
So, that's what we did.
A Light at the End of the Tunnel
We visited another cafe we like — Cafe Negra — and did our laundry at the laundromat next door. (Laundry fills up quickly.)
After all the disappointment, we knew it was time that we start looking up rental cars and Airbnbs, so we can map out a road trip around the country to find a new home. I had already contacted some realtors and listings, but hadn't really heard back yet. (And, reminded myself that I came here in part for the slow pace of life; a better work-life balance.)
We already got ourselves a storage unit in case we needed it. We have a pallet on the way, more stuff in the old apartment, and didn't want that to be in limbo, too. Writing this now, I feel that I really did everything we could to fix the situation. We'd head on the trip, and keep our stuff in storage in the meantime. But, we still had to find a day to do all that, on top of everything else.
Just as I was about to reserve a very expensive rental car (automatic cars are always more money — note to self: learn to drive stick), I got a message from an acquaintance here that's been helping us with this journey and we reached out to about our situation.
He knew a guy who owns several apartment buildings throughout Porto, and told us that he might have one available in December. We had written off anything not available until December, because we needed to get into a place ASAP. But, looking at the current date, we didn't have much to lose. My brain already accepted the fact that Porto wasn't going to work out. I was also stressed because we have visitors coming in December, and I felt bad that we had no home and might not actually be in Porto. I didn't want to get my hopes up again.
But, what did we have to lose? We met the guy outside of his family's restaurant in the city center. He took us on quite the journey, and Max and him clicked right away which was nice. We saw the apartments that would be ready in December (currently under construction), other apartments that were similar so we could see what they'd look like furnished, and the guy's apartment (AKA bachelor-pad) and another one that was loft-style.
He explained he'd have a one-bedroom ready on November 11th that we could stay in until the two bedroom was ready. We told him not to worry — we had to leave our Airbnb the next morning, so we were going to take a trip, anyway and at that point, if we were interested in the two bedroom, we'd stay on that trip until then (and, maybe find another apartment in the meantime).
But, then he said we could stay in one of his one bedrooms right away! The tenants who signed a lease aren't moving there until January, and I guess he felt bad for us with the baby. (Whosoever apartment we are in — thank you so much! Honestly, this is good for you, because we wouldn't want your apartment sealed up all this time like ours was!)
We talked about it, and decided this would be the best course of action. We'd have a (nice) place to go, and could hopefully move into the next place as soon as it was ready. After all, the apartment was 9/10.
We just had to discuss the price. These apartments are no doubt more expensive than what we were paying at the other place, but you get what you pay for, right? The apartments are super swanky — fully furnished (even with towels!), pots and pans, and nice furniture that I'd probably end up buying if I had to furnish my own place. It's like a hotel. And, the location is great.
So, we agreed. He asked us what we were paying for our Airbnb for the week, and charged us less than that for the one bedroom for the month, which is about what we would have spent just on a rental car.
Not only that, on Saturday morning he came to pick us up with his stepfather to us to the one-bedroom/loft-style apartment, which was SUPER nice of that. One of the positives so far is how friendly everyone has been, especially when they see we have a baby.
So, next stop — BREATHING. We're here! Well…we're not HERE-HERE yet, but getting there.
More to come on how we FINALLY are (somewhat) getting settled in, and what we've loved about Porto so far.